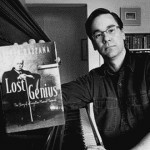 Short list for Charles Taylor prize announced
Richard Helm,
Canwest News Service
Wednesday, January 23, 2008
A biography of Sir John A. Macdonald, the tale of an unknown hero of the Holocaust, the story of a forgotten musical genius and two deeply personal family memoirs are the finalists for this year's Charles Taylor prize, awarded for literary non-fiction.
The short list, culled from a record 137 books submitted by 30 publishers, was announced Tuesday in Toronto.
Veteran journalist Richard Gwyn received a nod for John A.: The Man Who Made Us: The Life and Times of John A. Macdonald, Volume One: 1815-1867 (Random House Canada). The jury described the work as "a lively but thorough biography."
Anna Porter is a finalist for Kasztner's Train: The True Story of Rezso Kasztner (Douglas & McIntyre), singled out by the jury for revisiting a man "discarded by history for his efforts to save Hungarian Jews from the Holocaust through intimate dealings with the Nazi regime."
Kevin Bazzana, who won various literary awards for the biography of Glenn Gould he published in 2003, makes this year's short list for Lost Genius: The Story of a Forgotten Musical Maverick (McClelland & Stewart). Bazzana writes about Ervin Nyiregyhazi, a Hungarian-born concert pianist and composer and a deeply disturbed musician of extraordinary talent.
David Gilmour, a former culture journalist for the CBC, is also in the running for The Film Club: A True Story of a Father and Son (Thomas Allen Publishers). The book recounts Gilmour's efforts to connect with his adolescent son, with movies as the metaphor for engagement with adult life.
The fifth and final book in the running is Lorna Goodison's From Harvey River: A Memoir of My Mother and Her People (McClelland & Stewart), a testament of love for her mother, Doris, her ancestors and their Jamaican homeland.
This year's jury is made up of authors Charlotte Gray and J.B. MacKinnon and former Liberal cabinet minister John Manley.
The winner of the prize, to be awarded March 3, gets $25,000. Finalists take home $2,000.